Beer Battered Fried Shrimp Recipe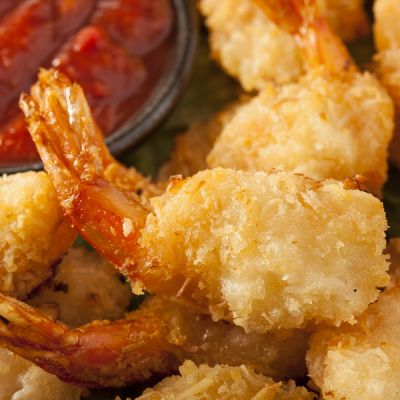 This recipe for beer battered fried shrimp is crunchy and delicious.
Ingredients
50 large shrimp
2 1/2 cups baking mix
1 Tablespoon pepper
1 teaspoon salt
1 (12 ounce) bottles beer
1 1/2 teaspoons garlic powder
seafood seasoning, to taste ( I used creole seasoning)
vegetable oil, for frying
Directions
Heat oil to 360 degrees F in a high-sided pan or deep fat fryer.
Using a large mixing bowl, mix together the baking mix, salt, pepper, garlic powder and beer.
Lightly dust the shrimp with the seasoning salt.
Drop the shrimp into the batter and then into the hot oil to fry. Cook for 4 minutes.
Transfer to paper towel to drain.
(Serves 6-8)