Best Chocolate Chip Brownie Cake Recipe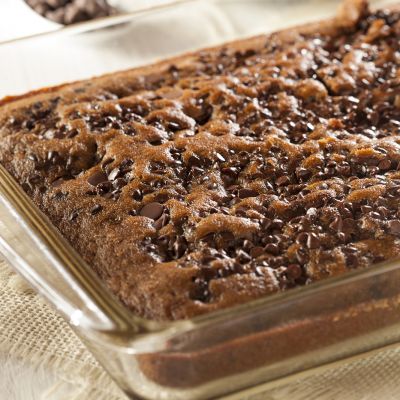 An easy cake to throw together when in a pinch! We just lov chocolate chip brown cakes.
Ingredients
1 3/4 cups all purpose flour
1 cup granulated sugar
1/4 cup cocoa
1 teaspoon baking soda
1/2 teaspoon salt
2 teaspoon instant coffee
1 cup milk
1/2 cup butter
1 egg
1 teaspoon vanilla
Add these to the first mixture and pour into a pan.
1/2 cup brown sugar, firmly packed
1 1/4 cup chocolate chips
Directions
Preheat oven to 350 F and grease a 9x13 inch pan.
In a large bowl mix together the flour, sugar, cocoa, baking soda, salt and instant coffee grounds.
In a new bowl mix together milk, butter, egg and vanilla with an electric mixer.
Mix the wet and dry ingredients together until well blended and then pour into your greased pan.
Sprinkle the sugar on top of the batter and the chips on top of the sugar.
Put in oven and bake for 30-35 minutes.