Blueberry Cake With Jello Topping Recipe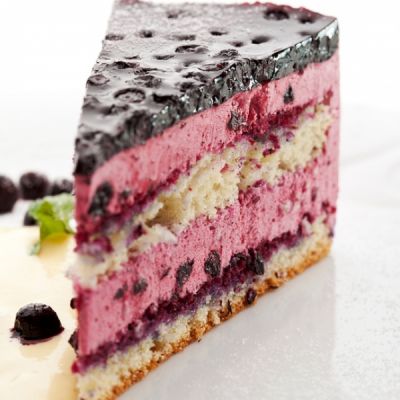 A great recipe for vanilla cake with blueberry frosting and a fun jello topping.
Ingredients
Cake
1/2 cup white sugar
1/4 cup butter
1 eggs
1 teaspoons vanilla extract
3/4 cups all-purpose flour
1 teaspoons baking powder
1/4 cup milk
Frosting
1 cup Butter, softened
1/2 cup Blueberry Puree
1 tsp Vanilla extract
1 tbsp Lemon zest
1 pinch of salt
6 cups Icing sugar
Topping
1 package blueberry jello
1 cup blueberries
Directions
Preheat oven to 350 degrees F. Grease and flour a 8 inch pan cake pan
In a medium bowl, cream together the sugar and butter. Beat in the egg, then stir in the vanilla. Combine flour and baking powder, add to the creamed mixture and mix well. Finally stir in the milk until batter is smooth. Pour or spoon batter into the prepared pan.
Bake for 25-30 minutes. Cake is done when it springs back to the touch. Let cool completely, then cut horizontally in half.
For the frosting. Using a mixer, cream the butter until smooth.Add in blueberry puree, vanilla, lemon zest and salt. Beat until smooth.Gradually add in confectioners sugaruntil light and fluffy.
Layer the cake and frosting and place in the fridge.
Prepare jello as to package directions and pour into a 8 inch spring form pan, drop bluerries into jello evenly. let set completely. unmold and run a piece of string or floss under bottom to loosen from pan then carefully transfer jello onto cake.