Breaded Baked Pork Chops Recipe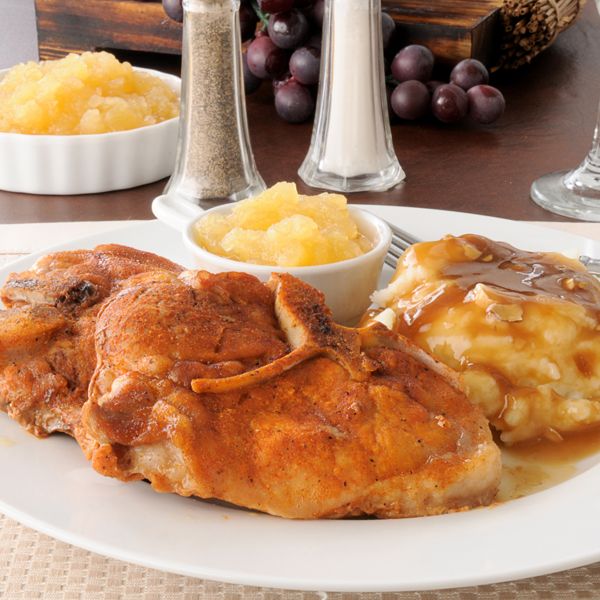 A Hearty Pork chop recipe, Served with potatoes and apple sauce this is a delicious meal.
Ingredients
4 one-inch thick pork chops
1/2 cup all purpose flour
2 eggs
1 Tablespoon milk
1 cup seasoned bread crumbs
1/4 cup Romano cheese, finely-grated
1 Tablespoon oregano
1/2 teaspoon salt
1/4 cup vegetable oil
To serve
1 cup apple sauce
8 cups mashed potatoes
Directions
Preheat oven to 325 degrees F.
Have ready a baking pan.
Heat oil in a large frying pan to medium-high heat.
Into a medium sized mixing bowl, place the flour.
Into a second bowl, place the eggs and milk and whisk lightly.
Into a third bowl, mix together the breadcrumbs, cheese, oregano, and salt.
Dip chops, first into flour.
Next dip the flour coated chops into the egg mixture.
Then coat them in the breadcrumb mix.
Place in hot oil, Lightly brown meat on each side for about 4-5 minutes, turning once.
Place pork chops onto baking pan with oil for 25 minutes, turning once.