Cajun Chicken Recipe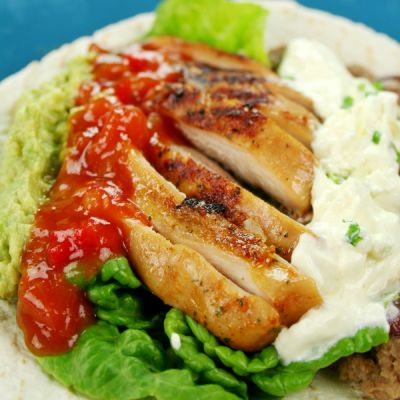 This is an easy baked Cajun chicken recipe that can served with potatoes, rice or as part of your next taco night.
Ingredients
4 boneless skinless chicken breasts, trimmed
1/2 teaspoon thyme
1/4 teaspoon garlic powder
1 egg
2 Tablespoons Cajun seasoning (recipe below)
2 teaspoons onion powder
1/4 teaspoon black pepper
1 cup breadcrumbs
Homemade Cajun Seasoning
(Makes over 1 cup of seasoning, to store in airtight jar for later use)
1/2 cup salt
1 1/2 teaspoons cayenne pepper
2 Tablespoon cup pepper
2 Tablespoons chili powder
1 Tablespoon garlic powder
Directions
Preheat oven to 375°F.
In a small mixing bowl, mix thyme, garlic powder, cajun seasoning, onion powder, black pepper, and bread crumbs.
In a separate bowl, beat one egg.
Grease a 13"x9" baking dish with butter or olive oil.
Dip chicken breasts in beaten egg and then in bread crumb/seasoning mixture to coat.
Arrange in baking dish leaving a small gap between each chicken breast.
Bake on the middle oven rack for 25-30 minutes, turning once. Check that they are done right through and there is no pink showing in the chicken.