Carrot Hazelnut Cake Recipe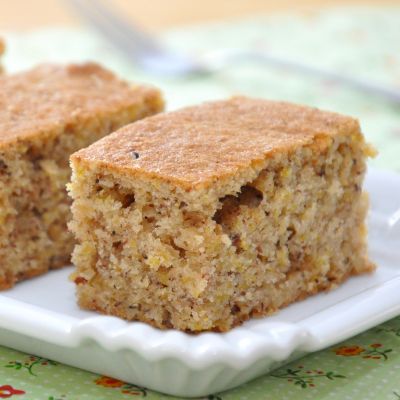 Where all of Grandmother's favorite recipes are found, just like Grandmother makes them, with a little love.
Ingredients
5 large eggs, separated
Pinch of salt
1 cup granulated sugar, divided
1/4 cup warm water
2 2/3 cups finely grated carrot
2 2/3 cups ground hazelnuts or pecans
2/3 cup fine, dry breadcrumbs
1/2 teaspoon baking powder
1/2 teaspoon ground cinnamon
1 Tablespoon rum
2 teaspoons vanilla extract
2 teaspoons grated lemon rind
Chocolate Glaze: (not shown)optional
2 cups sifted confectioners' sugar
1/4 cup cocoa
5 to 6 Tablespoons warm water
Directions
Preheat oven to 325F.
Grease 10-inch square or round springform pan with butter.
Using an electric mixer, beat the egg whites with a pinch of salt in a medium sized bowl until soft peaks form.
Slowly beat in 1/3 cup of the sugar and beat until stiff.
In a large mixing bowl beat the egg yolks with the warm water until they are foamy.
Gradually beat in the remaining 2/3 cup of sugar and beat for 3 more minutes until the mixture is thick and a pale color.
Stir in the carrots, ground nuts, breadcrumbs, baking powder, cinnamon, rum, vanilla extract and lemon rind.
Fold the beaten egg mixture into the batter then pour into the prepared pan.
Bake at 325° for 50 minutes or until a toothpick inserted in center comes out clean.
Cool in pan 10 minutes; remove sides of pan, and cool completely on a wire rack.
This cake is tasty as is or you can you can put spoon a chocolate glaze on top.
Chocolate Glaze:
Mix together the confectioners' sugar and cocoa. Add the water in increments to get the desired texture.