Cast Iron Skillet Cornbread Recipe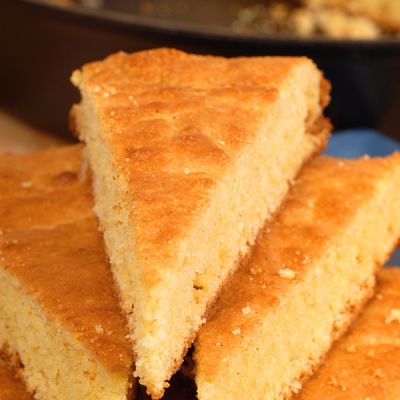 A delicous cornbread recipe made in a cast iron skillet.
Ingredients
1 cup cornmeal
1 cup all purpose flour
1 teaspoon baking powder
1/2 teaspoon salt
1 cup milk
1 egg
1/4 cup melted butter.
Directions
Preheat oven to 425F.
Grease a large skillet with butter.
In a large bowl mix together cornmeal, flour, baking powder, and salt.
Whisk dry ingredients together.
Measure out 1 cup of milk.
Add 1/4 cup melted butter.
Break and egg into small bowl, then add it to milk and use fork to combine.
Whisk wet and dry ingredients together.
Pour batter into skillet.
Place in center rack of oven.
Bake for 20 minutes and test with a toothpick to make sure it comes out clean.
Let cornbread cool slightly before slicing.
Serve with butter.