Cheese Risotto Recipe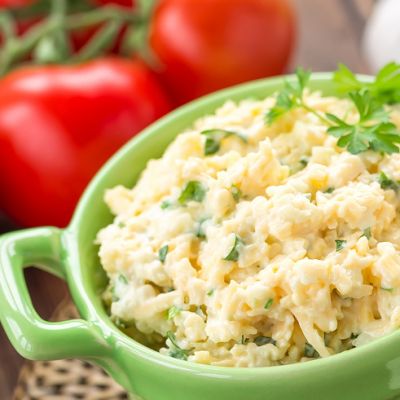 This cheese risotto recipe makes a delicious, creamy cheesy dish. A nice dish to serve with baked chicken breast and salad.
Ingredients
1 Tablespoon olive oil
1 cup onion, chopped
2 teaspoons garlic, chopped
salt
1/4 teaspoon white pepper
6 cups chicken stock
1 pound Arborio rice
1 Tablespoon butter
1/4 cup heavy cream
1/4 cup parmigiano-reggiano cheese, grated
1/4 cup romano cheese, grated
1/4 cup asiago cheese, grated
2 Tablespoons chives, chopped
(Serves 4)
Directions
Add the olive oil to a large skillet set over medium-high heat.
Add the onion, garlic, salt and white pepper and sauté until fragrant and soft, about 3 minutes.
Add the chicken stock and bring to a boil.
Once boiling, reduce to a simmer and cook for 5-6 minutes.
Add the Arborio rice and simmer for 18 minutes, stirring constantly. The mixture should become bubbly and creamy.
Add the butter, cream, three different cheeses and chives and allow to simmer for 2 minutes more.
Taste and adjust seasoning, if necessary.
Serve immediately.