Cheese Tomato Salads Recipe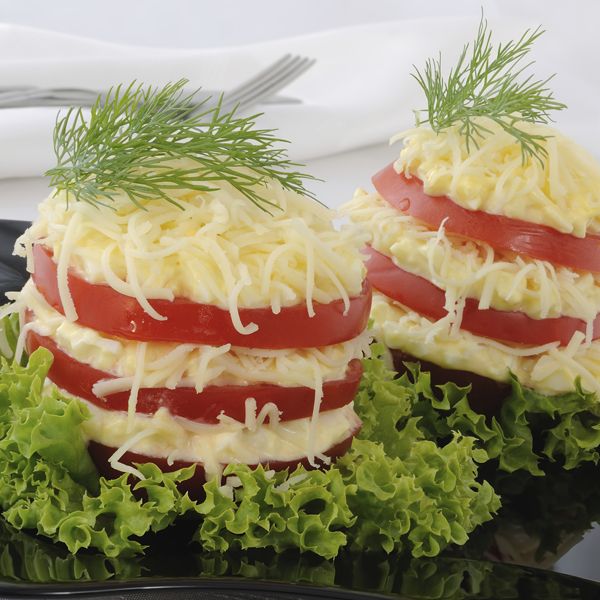 A Yummy Cheese and tomato individual salads recipe.
Ingredients
2 large Lettuce leaves
2 large tomatoes, sliced thick
1/2 cup mozzarella cheese, grated
1/3 cup mayonnaise
1 teaspoon mustard
fresh dill sprigs
Directions
In a small bowl, combine the mayonnaise and mustard.
Layer sliced tomatoes with a thin layer of mayo mixture then a sprinkle of cheese, repeat with the rest of the tomato slices.
Place letuce on two small serving plates.
Place the layered tomatoes onto lettuce.
Top with fresh dill.