Cheesecake Chunks Recipe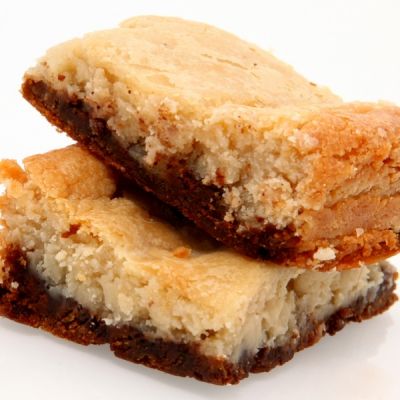 A Tasty cheesecake chunks recipe, This is a yummy treat to bring to a family diner party.
Ingredients
Crust
1/2 cup butter
1 1/4 cups chocolate graham crumbs
1 cup chopped nuts
Cheesecake
6 ounces cream cheese, softened
1/3 cup granulated sugar
1/3 cup flour
1 egg
1 teaspoon vanilla extract
Directions
Preheat oven to 350 degrees F.
Melt butter and stir in crumbs and 1/2 cup nuts. Press to cover bottom of9-inch square baking pan.
In small bowl, beat cream cheese, sugar, flour, egg and vanilla extract at medium speed until smooth.
pour evenly over crust and sprinkle with remaining 1/2 cup nuts. Bake 20 minutes. Let stand at room temperature 2 hours.
Cut into 1-inch squares.