Cherry Banana Smoothie Recipe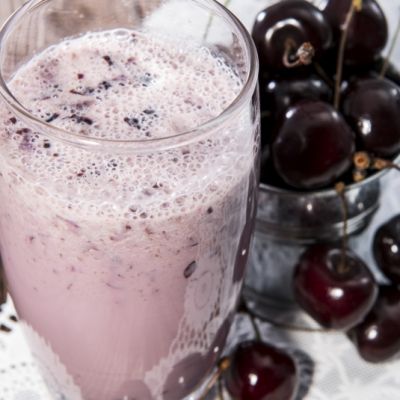 This cherry banana smoothie is made with fresh cherries, and is a seasonal drink that you can only enjoy when the cherries are around.
Ingredients
1 cup sweet fresh cherries,well washed, pitted and stem removed
1 medium banana
1/2 lemon, juice of
1/2 cup plain yogurt
6 ice cubes
3 drops almond extract
Directions
Place all in a blended and blend till smooth.
Pour into glasses and serve.