Chia Pudding Recipe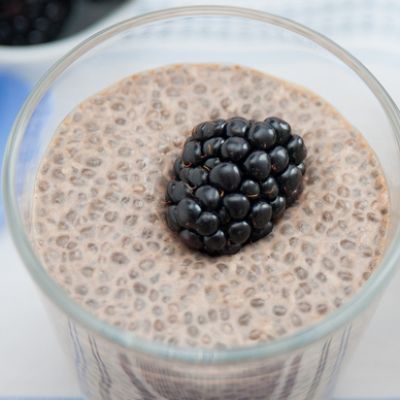 This chia pudding recipe gives you two simple options to make your nutrious chia pudding. One recipe uses yogurt and the other coconut milk.
Ingredients
Method One
1/2 cup plain yogurt
2 Tablespoons chia seeds
1/2 cup milk, such as unsweetened almond
1/4 teaspoon vanilla extract
1/4 teaspoon cinnamon
Honey or sweetener of your choice to taste
Method 2
2 cups coconut milk
4 Tablespoons chia seeds
Fresh fruit
Directions
Method One
Use a bowl that has a lid and stir the chia into the yogurt, milk, vanilla and cinnamon.
Put the lid on, or cover with plastic wrap and place in the refridgerator overnight, or for at least 4 hours.
Method Two
Stir the chia seeds into the coconut milk in a container with a lid so that you can shake it all together.
Leave the mixture to sit for 20 to 30 minutes to allow time for the chia to swell.
If you feel that it is too thick, add a little more milk and shake it in, if you find it too thin, add a little more chia seeds, shake again and let the chia swell.
You can sweeten when you eat it with honey or a sweetener of your choosing.
It tastes good on its own, or you can serve with fruit.