Chicken Burgers Recipe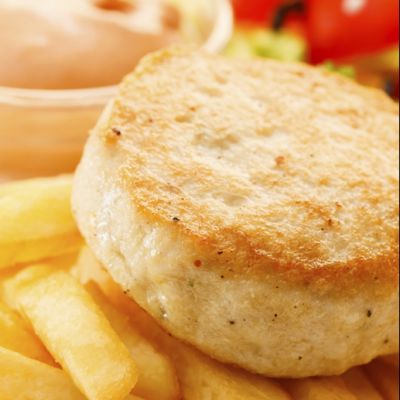 Use ground chicken meat to make these homemade chicken burgers. Great served with some home made fries and some veggies and dip.
Ingredients
1 lb ground chicken (or you can use turkey)
1/2 cup plain breadcrumbs
1/4 cup applesauce
1/4 cup yellow onion, minced
1/4 cup parsley, chopped
1 teaspoon Worcestershire sauce
1 teaspoon lemon juice
salt and pepper
Directions
In a large bowl, using your hands, combine all ingredients and shape into patties.
You can Grill, broil or fry for about 4 to 5 minutes per side. Be sure they are cooked through and no pink is showing when you cut in.