Chinese Spareribs Recipe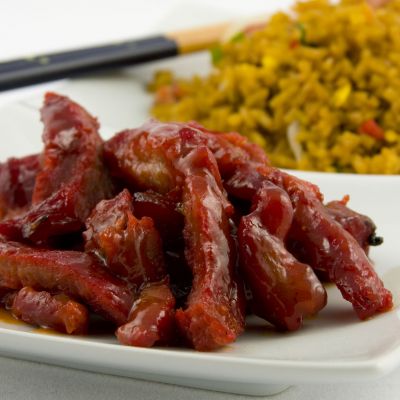 Where all of Grandmother's favorite recipes are found, just like Grandmother makes them, with a little love.
Ingredients
1 Tablespoon Chinese five-spice powder
1 full rack baby back ribs or St. Louis-style spareribs, cut into individual ribs (about 3 pounds total)
1/2 cup hoisin sauce
1/4 cup shaoxing wine or dry sherry
2 Tablespoons soy sauce
1/4 cup honey
*Recipe for Chinese Five Spice Powder
1 teaspoon powdered cinnamon
2 teaspoons powdered fennel
1 teaspoon powdered star anise
1/4 teaspoon powdered cloves
1/2 teaspoons powdered peppercorns
Directions
Sprinkle five-spice powder evenly over ribs and rub into them until thoroughly and evenly coated. Set ribs aside.
* Recipe provided above if you do not have Chinese five-spice powder. Just combine the ingredients.
Marinade:
Add the hoisin sauce, shaoxing wine, soy sauce, and honey into a container with a sealing lid or a gallon-sized zip loc bag. Stir to combine.
Place the ribs into the container or bag and mix it around so the ribs are evenly coated.
Place the sealed container or bag into the refrigerator. Marinate overnight. In order to get great flavor, you must give these ribs at least 12 hours to marinate.
Preheat oven to 375°F.
Line a rimmed baking sheet with aluminum foil and set a wire rack in it.
Shake the marinade off each of the ribs as you place them evenly spread out onto the baking rack.
Save the marinade.
Cover the ribs with aluminum foil and bake for one hour.
Remove foil, brush the ribs with the marinade, and increase the oven heat to 450°F.
Continue to bake until, glazed, and sticky, about 20 minutes longer, rotating ribs and basting with marinade once more during cooking. Let rest 10 minutes, then serve.