Chocolate Cake With White Frosting Recipe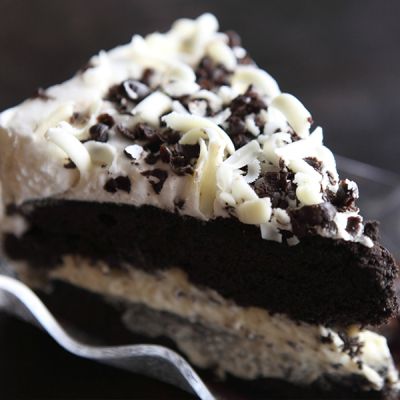 This recipe is for an easy to make chocolate cake with white frosting.
Ingredients
Cake
2 cups cake flour
1 teaspoon salt
1 teaspoon baking powder
2 teaspoons baking soda
3/4 cup unsweetened cocoa powder
2 cups granulated sugar
1 cup grape seed oil
1 cup coffee
1 cup milk
2 large eggs
1 teaspoon vanilla
Frosting
1 cup milk
5 Tablespoons all-purpose flour
1 cup butter, softened
1 cup granulated sugar
1 teaspoon vanilla
Garnish - grated chocolate
Directions
Preheat oven to 325°F.
Grease and flour 2 - 9 inch round pans.
In a large bowl whisk together flour, sale, baking powder, baking soda, cocoa powder and sugar. Add in oil, coffee, milk, eggs and vanilla. Mix for about 4 minutes.
Pour into prepared pans and bake for about 30 minutes, or until an inserted toothpick comes out clean. Let cool, once cool enough to turn out turn out of pans and let cool completely on a wire rack.
Frosting
In a saucepan, add in milk and flour. Cook over low heat, whisking constantly until thick, set to cool. Cover and refrigerate.
In a mixing bowl, beat together butter, sugar and vanilla until light and creamy. Add in chilled milk mixture, beat for about 10 minutes.
Ice your cooled cake between layers, and on top.
Garnish with some chocolate flakes.