Chocolate Lovers Cake Recipe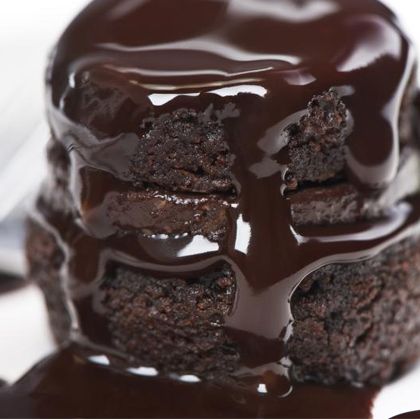 A decadent and delicous recipe.
Ingredients
For the ganache:
300g dark chocolate (60% or 72%)
150ml whipping cream
50g (1/2 stick) soft butter
For the cake:
1/2 cup ground almonds
3/4 cup + 1 Tbs powdered sugar
1/4 cup cocoa powder (unsweetened)
6 egg whites
1 pinch of salt
1 Tbsp sugar
3 mini cake pans (If you do not have these, you can easily use 1 big cake pan, and forget about layering them).
Directions
First, you need to prepare the ganache since it needs to be refrigerated for 12 hours (ideally).
To prepare ganache: chop the chocolate and let it melt on the stove together with the whipping cream and butter.
Keep stirring and once it is all melted together to a glossy chocolate cream, take it off the stove and let it cool in the fridge till the next morning.
For the cake:
Sift together the powdered sugar, cocoa powder and mix it in with the ground almonds.
In a separate bowl, whisk the 6 egg whites with a hint of salt till almost stiff.
Before it starts to form peaks, add 1 tablespoon of regular sugar. Once its stiff, you fold it into the cocoa-almond mix.
Fill your mini cake pans 3/4 full, so there is room to rise.
Bake the cakes for about 15-20 minutes.
Test if its done by sticking in a wodden tooth pick. It nothing sticks - its done. Now let it cool down and remove the cake from the form.
Spread the ganache on the layers and stack them.
To finish the cake, heat up the left-over ganache just a little bit and pour it over the cake.