Chocolate Torte Recipe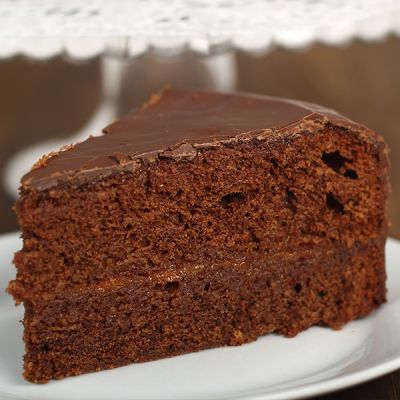 Where all of Grandmother's favorite recipes are found, just like Grandmother makes them, with a little love.
Ingredients
6 (large) eggs, separated
1 cup cake flour
1/2 cup (1/3 cup) almond flour or 2 ounces blanched almonds, ground
1/4 teaspoon salt
1 1/2 sticks unsalted butter, softened
1 cup granulated sugar
1 cup dark chocolate chip, melted
1 cup apricot jam
2/3 cup light corn syrup
2 Tablespoons rum
2 Tablespoons water
1 2/3 cups dark chocolate melting wafers
Serves 6 - 8
Directions
CAKE
Preheat oven to 375F
Grease and flour a 9 inch round pan
Whip egg whites to soft peaks. Set aside
Whisk together flour, almond flour, and salt.
In another bowl, beat together butter and sugar until light and fluffy. Add in melted chocolate and mix in till well incorporated. Add in flour and mix until well incorporated. Add in your egg whites, and fold in with a spatula. Make sure not to over mix as not to lose too much air. Pour into prepared pan
Bake for 35 to 40 minutes, or until an inserted toothpick comes out clean, set to cool. Once cool enough to touch, turn out of pan and let cool completely on a wire rack. Cut cake in half.
Heat up apricot jam, until jam has melted a bit.
Spread on top of bottom layer of cake, place top layer of cake on top.
In a small pot, bring corn syrup, rum, and water to a boil. Reduce heat and let simmer for about a minute. In a heat proof bowl, place chocolate and pour sugar mixture over chocolate, stir until all the chocolate has melted. Pour this all over the cake, set to cool.
Serve.