Coconut Chocolate Cheesecake Recipe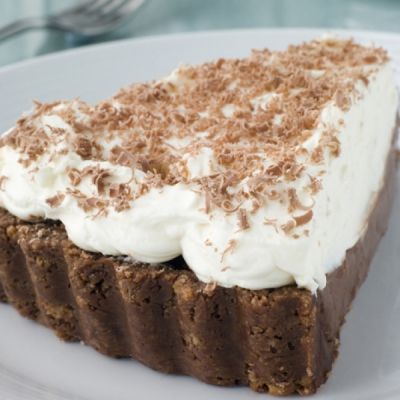 A Delicious coconut chocolate cheesecake recipe, Topped with whipped cream this is a lovely dessert.
Ingredients
Crust
1 cup chocolate cookie crumbs
3 tablespoons granulated sugar
3 tablespoons margarine, melted
Filling
2 large squares unsweetened bakers Deliciouschocolate
2 tablespoons margarine
16 ounces cream cheese, softened
1 1/4 cups granulated sugar
1/4 teaspoon salt
5 eggs
1 1/3 cups flaked coconut
Topping
1 cup heavy cream, whipped
1/2 cup chocolate shavings
Directions
Preheat oven to 350 degrees F
Grease a 9 inch spring form pan.
Combine crumbs, sugar and margarine. Press onto bottom of pan. Bake for 10 minutes.
Melt chocolate and the 2 tablespoons margarine over low heat, stirring until smooth. Cool.
Combine cream cheese, sugar and salt, mixing at medium speed of electric mixer until well blended. Add eggs, one at a time, mixing well after each addition. Blend in chocolate mixture and coconut; pour over crust. Bake for 55 to 60 minutes or until set.
Loosen cake from rim of pan; cool before removing rim of pan.
Beat heavy cream on meduim-high until stiff peaks form.
spread whipped cream over top of cheese cake and sprinkle with chocolate shavings just before serving.