Coffee Toffee Pie Recipe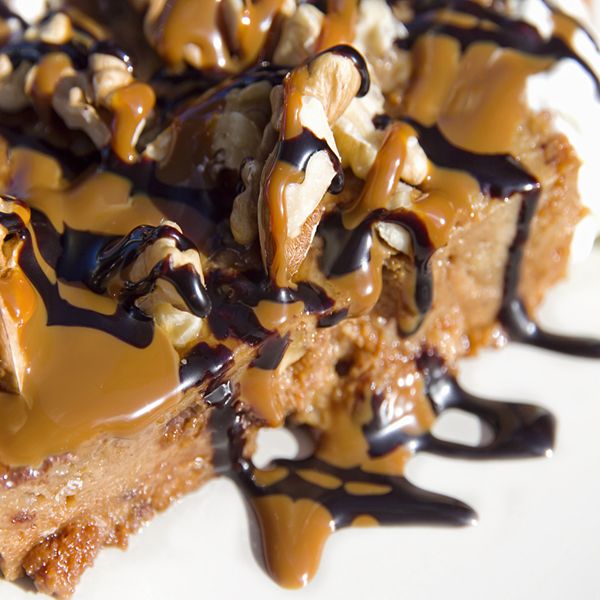 This Yummy Coffee toffee crustless pie recipe is topped with walnuts and a rich chocolate drizzle.
Ingredients
2 teaspoons instant-coffee granules or powder
2 cups milk
1/2 teaspoon unflavored gelatin
3 tablespoons cornstarch
3 ounces bittersweet chocolate, finely chopped
1/4 cup packed light brown sugar
2 teaspoons dark rum
Chocolate drizzle
1/3 cup dark chocolate, chopped
2 tbsp cream
1/2 cup walnuts, chopped
Directions
Dissolve instant coffee in 1/2 cup tablespoons milk in a small bowl, then stir in gelatin and let stand.
Whisk together cornstarch and remaining 1 1/2 cups milk in a heavy saucepan and very slowly bring to a simmer over low heat, stirring constantly. Continue to simmer, stirring, 2 minutes.
Remove from heat, then add gelatin mixture, chocolate, brown sugar, and rum, whisking until smooth, about 1 minute. Transfer mixture to a metal bowl set in a larger bowl of ice and cold water. Cool filling, whisking constantly (so gelatin doesnt set unevenly), just to room temperature, 3 to 5 minutes,
pour into lightly oiled springform pan. Chill, covered, until set, about 3 hours.
for the chocolate drizzle, Melt dark chocolate and cream in a small bowl, over hot water. Stir the chocolate-cream mixture till smooth.
Top with walnuts and chocolate drizzle just before serving.