Cranberry Brownies Recipe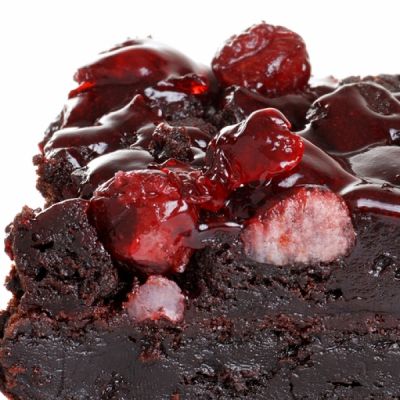 A recipe for a Cranberry Brownie that offers a little Zing.
Ingredients
Cranberry Brownies
1 1/3 cups flour
1 teaspoon baking powder
1/2 teaspoon salt
1 cup butter
1 cup cocoa powder
2 cups sugar
4 eggs
1 1/2 teaspoons vanilla extract
1 teaspoon almond extract
1 cup cranberries (fresh or frozen-no need to thaw)
3 tablespoons butter
1/3 cup cocoa powder
1/4 teaspoon almond extract
Cranberry Glaze
6 oz. fresh cranberries
1/2 cup orange juice
1/3 cup brown sugar
1/3 cup white sugar
Directions
Cranberry Glaze
Place all the ingredients into a saucepan and cook on medium high heat for about 20 minutes, or until most of the liquid is reduced. Stir occasionally. You will hear the cranberries popping which is what they do. Remove from heat and refrigerate. You will want the glaze cooled before applying to your brownies.
Cranberry Brownies
Preheat oven to 350°F
Grease a 9 x 13 inch baking pan.
Combine flour, baking powder and salt; set aside.
Melt 1 cup butter in large saucepan. Remove from heat. Stir in 1 cup cocoa powder. Add 2 cups sugar, eggs, vanilla extract, and 1 teaspoons almond extract; stir until well blended.
Stir chocolate mixture into flour mixture. Add cranberries and mix just until blended.
Pour batter into baking pan.
Bake 30 to 35 minutes. Cool completely and glaze.