Cream Of Mushroom Soup Meat And Potatoe Pie Recipe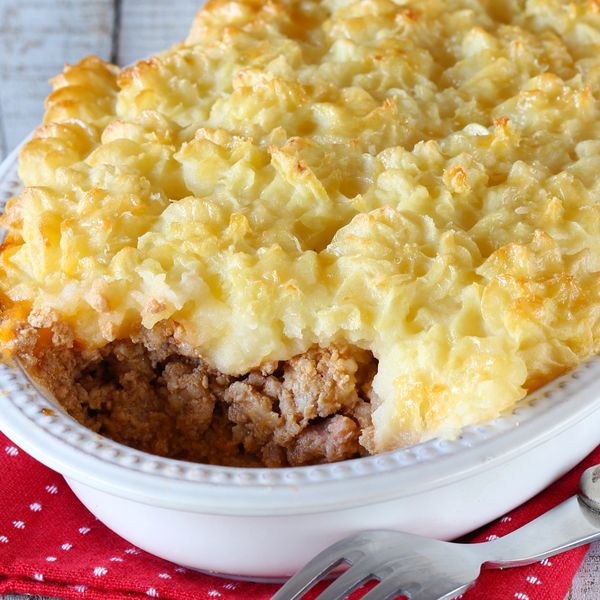 A simple, quick to prepare meat and potato pie recipe.
Ingredients
1 can cream of mushroom soup
1 pound ground beef
1/4 cup finely chopped white onion
1 egg
1/4 cup fine, dry bread crumbs
2 tablespoons parsley
Salt and pepper
Approx 4 potatoes, peeled and cut into cubes - enough to make. 2 cups mashed potatoes
1/2 cup Cheddar cheese, shredded
Directions
Preheat oven to 350 degrees F.
Combine the ground beef, can of cream of mushroom soup, chopped onion, egg, dry bread crumbs, parsley, and a light shake of salt and papper together.
Press the mixture into baking plate and Bake for 25 minutes.Spoon off any fat.
Meanwhile, peel and boil the potatoes. Mash them with 1 tablepsoon of butter. Stir the grated cheese into the mashed potatoes.
Spoon the still hot mashed potato, cheese mixture onto the meat.
Return to oven for 5 or more minutes to melt the cheese and heat the potatoes.