Creamy Macaroni And Cheese Recipe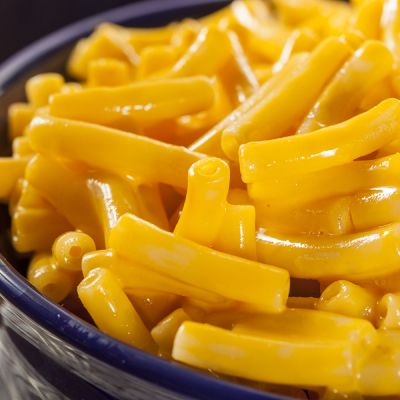 This creamy macaroni and cheese dish is very easy to make and is nice and creamy. If you want to make your own mac and cheese for the kids, find a pasta shape that you think will appeal to them coat it with a cheesy yummy sauce!
Ingredients
1 (16 ounce) packages macaroni, cooked
Sauce
1/2 cup butter
1/2 cup all purpose flour
1/2 teaspoon salt
1/2 teaspoon pepper, to taste
1/4 teaspoon cayenne pepper, to taste
2 cups half-and-half cream
2 cups milk
4 cups shredded sharp cheddar cheese
1 (16 ounce) packages macaroni, cooked
Directions
Cook the macaroni as per the boxed instructions. Cook el dente. Drain and put into a large mixing bowl.
Sauce
Preheat the oven to 350 degrees F.
Grease a 13x9 inch oven proof baking dish.
Melt the butter over medium heat in a big skillet.
Whisk in the flour to make a smooth paste and cook stirring continually for 2 minutes. Whisk in the salt, pepper and cayenne pepper.
Whisk in the half and half cream and the milk continually until the moisture has thickened.
Stir in half of the cheese.
Stir in the rest cheese and stir until smooth.
Remove the skillet from the stove.
Pour the sauce into the macaroni and transfer to the prepared baking dish.
Cover the baking dish with aluminum foil and bake for 20 minutes.