Cupcakes With Candy Recipe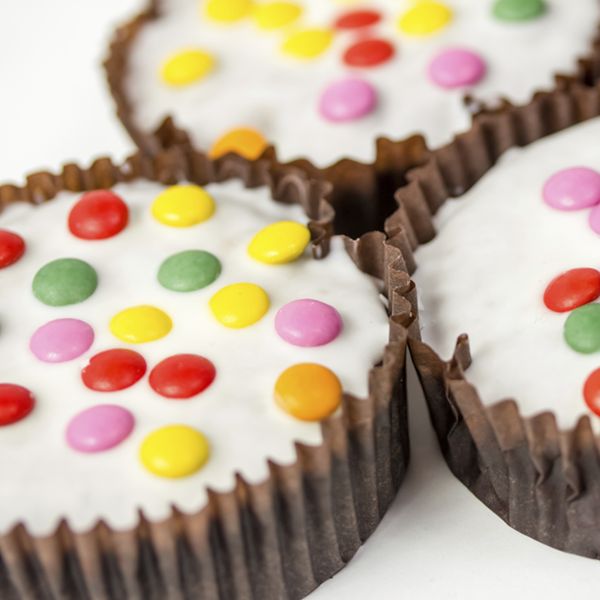 A fun looking vanilla cupcake recipe, topped with vanilla icing and candy.
Ingredients
Cupcakes
1 3/4 cups all purpose flour
1 1/2 teaspoon baking powder
1/4 teaspoon salt
3/4 cup unsalted butter, at room temperature
1 cup granulated sugar
1 1/2 teaspoons vanilla extract
3 eggs, at room temperature
1/2 cup milk
Icing
2 cups confectioners' sugar
2 Tablespoons butter, at room temperature
2 Tablespoons milk
1/2 teaspoon vanilla
Topping
1 cup mini dot candies, or candies of choice
Directions
Preheat the oven to 350 °F. Line a 12 cup muffin tray with paper liners.
In a bowl, combine the flour, baking powder and salt. Set aside.
In another bowl, cream the butter with the sugar and vanilla with an electric mixer.
Add the eggs, one at a time, beating until the mixture is smooth.
At low speed, add the dry ingredients alternately with the milk.
Scoop the batter into the molds.
Bake for 25 minutes or until a toothpick inserted in the centre of the cake comes out clean.
To make the frosting, Combine ingredients and beat on medium speed until smooth and fluffy.
Smooth frosting over cupcakes and top with candies.