Curry Meatballs Recipe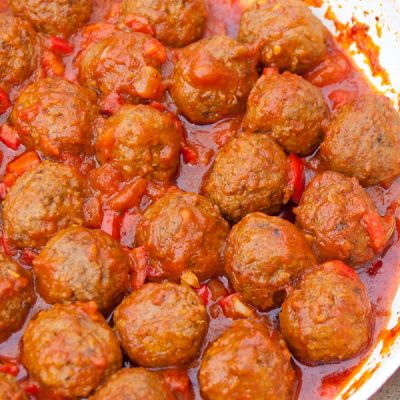 These curry meatballs make a tasty addition to your rice or pasta base meals. Try for a great family favourite!
Ingredients
1 lb of mince meat
Half bunch fresh coriander, chopped
3 onions, finely chopped
4 tomatoes,finely chopped
2 teaspoons garlic paste
1 teaspoon ginger paste
1 Tablespoon ketchup
Pinch salt and pepper
2 Tablespoons olive oil
2 teaspoons garam masala
1-2 cups cooked rice (optional to serve)
(Serves 2-3)
Directions
Meatballs:.
Mix together the minced meat, half the chopped coriander and 1 finely chopped onion.
Add pinch of salt and pepper to taste.
Next combine in 1 tsp of ginger paste, 1 tsp garlic paste, 1 tbsp of ketchup and 1 tbsp of garam masala.
Mix well and make medium size meat balls and put aside.
The curry:
In a pot place the olive oil and fry the 2 remaining onions until browned.
Add chopped tomatoes and cook till tomatoes are reduced.
Season with 1 tsp garlic, 1 tsp of garam masala. and pinch of salt and pepper.
Cook until sauce is reduced, then add 1 cup of water and bring to a boil then reduce the heat.
Combine in the meat balls and cover pot and allow to simmer for 10 min.
Chop up the rest of the coriander and when meat balls are browned add half a cup of water and let simmer for another 20 minutes.
Serve with your choice of rice or noodles.