Easy Cheesy Baked Potatoes Recipe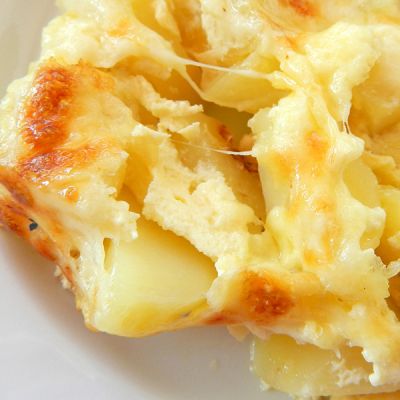 An amazing and very easy dish that the kids will love.
Ingredients
6 potatoes, peeled and cut into quarters
1 cup mozzarella cheese
1/3 cup cheddar cheese
salt and pepper
Directions
Boil potatoes for 10 minutes only.
Preheat oven to 375F.
Put hot potatoes into a greased baking dish.
Mix in both of your cheeses using a big spoon.
Season with salt and pepper.
Bake in oven for 25-30 minutes, or when cheese is starting to brown slightly.