Easy Chicken And Mushroom Chow Mein Recipe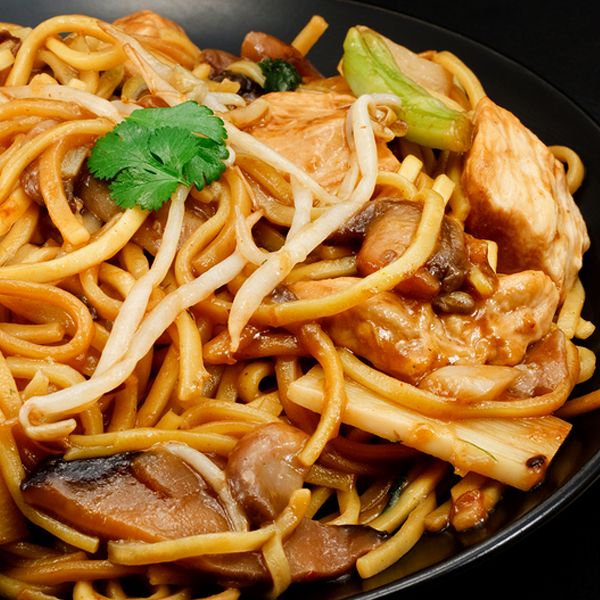 Tasty and simple to prepare Easy Chicken and Mushroom Chow Mein Recipe
Ingredients
1 cup sliced onion
1 cup sliced fresh mushrooms
1 smal baby pok choy
2 tablespoons oil
2 cups cooked chicken tenders (just fry the chicken tenders in 1 tablespoon butter or oil until done and set aside)
1 lb fresh bean sprouts
*optional 1/2 cup bamboo shoots
1 (14 1/2 ounce) can chicken broth
3 tablespoons soy sauce
1 tablespoon water
2 tablespoon cornstarch
1/2 teaspoon Chinese 5 spice seasoning (Or more to taste)
salt &pepper to taste
Directions
1 Stir fry vegetables in oil until tender.
2 Add cooked chicken and bean sprouts.
3 Add the broth and soy sauce and bring to slight boil.
4 Add salt, pepper and chinese spice to taste
5 Make a mixture of the cornstarch and water.
6 Add this mixture to other ingredients for thickening.
7 Serve over chow mein noodles.