Easy Chocolate Chip Cookies Recipe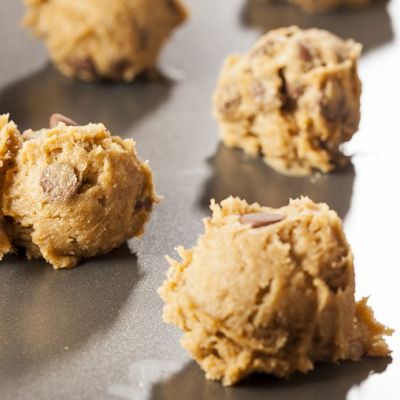 These easy chocolate chip cookies are a no-fuss recipe that's sure to please.
Ingredients
3 cups flour
1 cup granulated sugar
1/2 cup brown sugar
2 teaspoons baking powder
1 cup butter, softened
3 large eggs
2 teaspoons vanilla
1 1/2 cups semi-sweet chocolate chips
Directions
Preheat oven to 350°F degrees.
In a large bowl, mix together flour, sugar, brown sugar, and baking powder.
In separate bowl, mix together butter eggs and vanilla.
Stir the flour mixture into the butter mixture and blend well.
Stir in chocolate chips.
Drop small balls of cookie do onto an ungreased baking sheet.
Bake on center rack of oven about 14 minutes.