Easy Chocolate Cream Cheese Frosting Recipe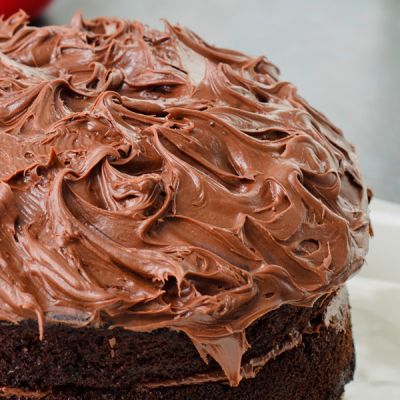 A delicious easy chocolate cream cheese frosting recipe perfect for any cake.
Ingredients
Makes 4 cups frosting (enough to full decorate 2 x 9inch cakes)
2 1/4 cups confectioners sugar
1/4 cup unsweetened cocoa powder
Pinch of salt
6 ounces cream cheese, room temperature
3/4 cup butter, at room temperature
9 ounces chocolate, grated.
3/4 cup sour cream
Directions
On the top of a double boiler, melt the grated chocolate stirring occasionally as it melts.
In a bowl, sift the confectionersí sugar, cocoa, and salt and stir together.
In a mixing bowl, beat the cream cheese and butter with a mixer on medium-high speed until smooth.
Reduce speed to low and add sugar-cocoa mixture in increments.
Beat until combined. Pour in melted chocolate and beat in.
Add the sour cream and beat until combined and creamy smooth.
Frost your cakes. This is best kept in the refrigerator because of the cream cheese in the frosting.