Easy Guacamole Recipe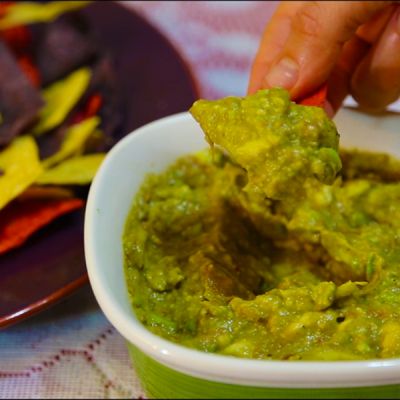 The perfect snack guacamole recipe with just a couple ingredients.
Ingredients
Serves 2-3
2 ripe avocados
5 Tablespoons salsa (we used medium)
juice of 1/2 a lemon
salt and pepper
Directions
Cut open your ripe avocados and scoop out the insides into a bowl.
Add salsa and mix well, mashing any avocado so there are no large pieces.
Flavor with lemon juice, salt and pepper.
Serve with chips or fresh veggies.