Easy No Bake Crunchy Snacks Recipe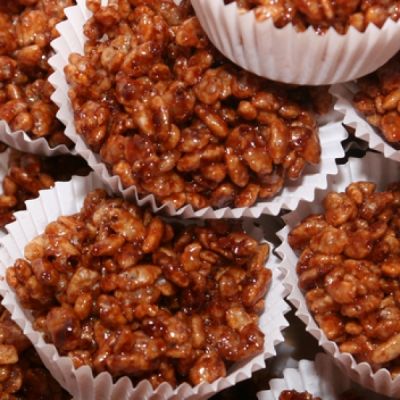 A very easy recipe for no bake crunchy snacks. These are always a kids favorite.
Ingredients
8 tbsp unsalted butter
1/3 cup cocoa powder
Two 10-oz bags (565g) mini marshmallows
10 cups crisp rice cereal
3/4 cup mini chocolate chips
Directions
Combine the butter and cocoa powder in a large saucepan over medium-high heat. Let the butter melt, and stir so that the mixture is well combined. Add the marshmallows and chocolate chips and let them melt completely.
Remove the pan from the heat and stir in the rice cereal. Let cool slightly.
Oil your hands, and press some of the cereal mixture into lined cupcake trays. Let cool completely.