Eggplant Salad Recipe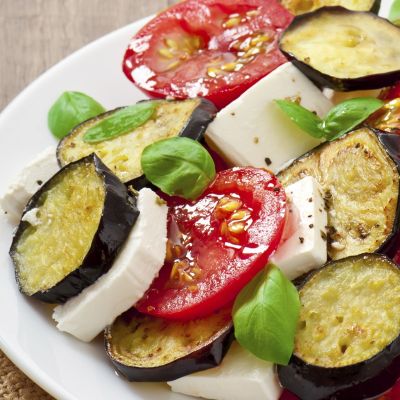 This eggplant salad recipe is a yummy alternative to green salad!
Ingredients
3 small eggplants, cut into 1/4 inch slices
2 large ripe tomatoes, sliced
500 g bocconcini cheese, sliced
1/4 cup fresh basil, chopped
1/4 cup olive oil
2 Tablespoons dark vinegar
2 garlic cloves, minced
3 Tablespoons fresh lemon juice
1 teaspoon sugar
Salt & pepper
Directions
In large frying pan, fry eggplant in olive oil until tender and browned on both sides. About 8-10 minutes.
Set aside to cool.
In large salad bowl, mix salad ingredients and toss.
Cover and refrigerate until just before serving.