Fried Banana Recipe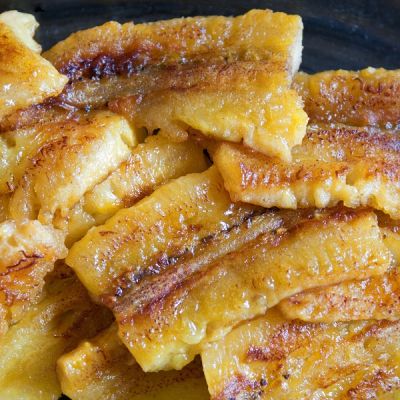 This fried banana recipe is flavored with a slight hint of cinnamon. This is healthy treat.
Ingredients
1/4 cup all purpose flour
1 teaspoon cinnamon
6 bananas
2 teaspoons coconut oil (or more)
Directions
In a shallow dish, stir the flour and cinnamon together.
Peel the bananas.
Slice in half lengthwise, then in half again.
Use a large skillet and heat the coconut oil over medium heat.
When the pan is heated, place the coated bananas side by side into the skillet.
Cook the bananas until nicely browned on one side, then carefully flip and cook the other side.
Remove to a heated platter.