Frosted Brownies With Chocolate And Nuts Recipe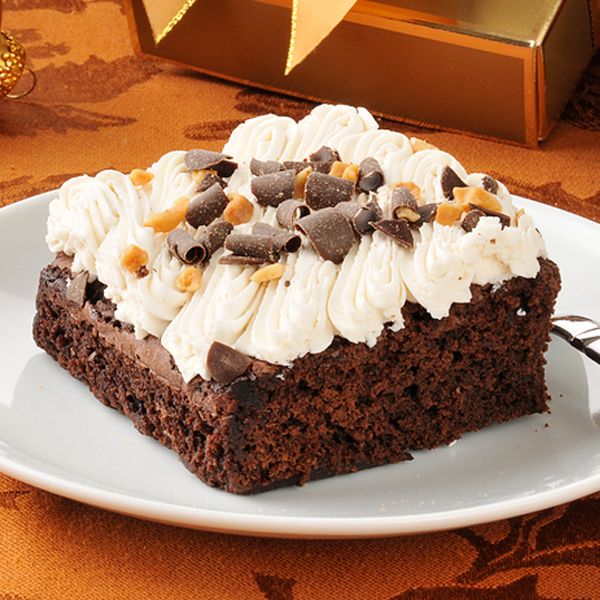 This brownie recipe is made from such basic ingredients and goes together quickly.
Ingredients
Brownie
3/4 cup all purpose flour
1/3 cup cocoa
1/4 teaspoon salt
1 cup granulated sugar
1/2 cup butter
2 eggs
3 tablespoons water
1 teaspoon vanilla
Frosting
3 tablespoons soft butter
1/2 teaspoon vanilla
few grains salt
2 cups sifted icing sugar
2 to 2 1/2 tablespoons warm cream or milk
1/2 cup chocolate shavings
1/2 cup chopped lightly roasted nuts (your choice of nuts) for the topping
Directions
Brownie
Preheat oven to 325 degrees F
Grease an 8 inch square cake pan.
Sift together dry ingredients; flour, cocoa, salt and sugar.
Turn into prepared pan and bake for 25-30 minutes or until brownies begin to pull aways from the sides of the pan.
Let cool before frosting.
Frosting
Cream the butter then beat in the vanilla and a few grains of salt.
Blend in the icing sugar alternately with the cream or milk.
Beat until smooth and a good piping/spreading consistancy adding more milk or icing sugar if necessary.
Fill the piping bag and pipe the icing onto the brownies.
Sprinkle the chocolate shavings and nuts on top.