Grilled Lemon Chicken Breasts Recipe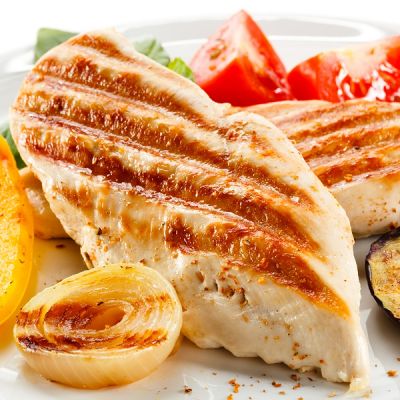 This grilled lemon chicken breasts recipe has a citrus marinade that the breasts soak in prior to cooking which imparts a light citrus flavor to the meat.
Ingredients
2 Tablespoons olive oil
1 Tablespoon lemon juice
1 teaspoon citrus seasoning
2 garlic cloves, minced
4 chicken breast halves, boneless and skinless
(4 servings)
Directions
In a bowl, stir together the olive oil, lemon juice, citrus seasoning, and minced garlic.
Place the chicken breasts into a shallow dish and pour the oil mixture over. Turn the breasts over to coat the other side.
Cover with plastic wrap and place into the refrigerator to marinate for 30 minutes.
1)Heat the barbecue to medium high heat and place the breasts onto the higher grill.
Cook for 10-15 minutes on one side then turn and do the same on the second side. Baste with the marinade that is left in the marinade dish.
Cook until the juices run clear and no pink is showing in the chicken meat.
Watch carefully to not burn as you are cooking.
2)If you are broiling in the oven, place the chicken onto the broiler pan and have the oven rack 4-6 inches away from the heat.
Cook 10-15 minutes on one side, turning and do the same on the second side, until the juices run clear.