Holiday Cookies Recipe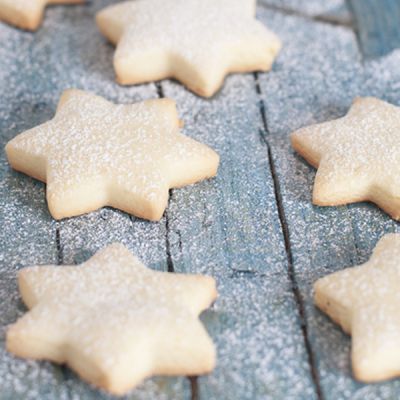 A delicious holiday cookie recipe that can be cut into any shape and size and decorated with creative flare.
Ingredients
Makes 24-30
3/4 cup unsalted butter, room temperature
1 1/2 cups granulated sugar
1 whole egg
1 egg yolk
1 teaspoon pure vanilla extract
grated rind of 1 lemon
1/4 teaspoon salt
2 1/2 cups all purpose flour
Directions
Preheat oven to 350 degrees F.
Cream the butter until soft, using an electric mixer or vigorously by hand.
Add sugar and beat until light and fluffy.
Separate the egg, and store the egg white in an airtight container in the fridge for another baking project, or for breakfast.
Use a wooden spoon to mix in whole egg and egg yolk.
Add vanilla, lemon rind and salt and mix well.
Add flour and stir until blended until a soft ball of dough.
Wrap in plastic wrap and chill for 30 minutes in fridge.
Sprinkle flour onto a clean flat surface, and roll out dough to 1/8 inch thickness.
Use cookie cutters to create cookie shapes.
Re-roll dough and flatten again to create more shapes.
Bake for 8 minutes, or until lightly colored.
Transfer to a wire rack to cool before decorating.