Homemade Peanut Butter Recipe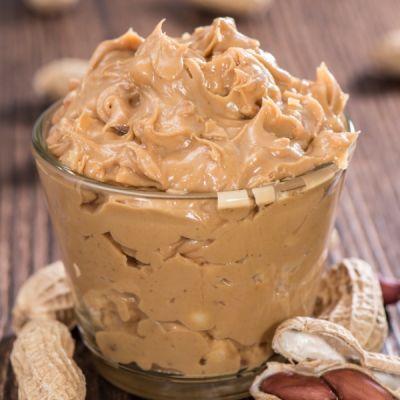 This recipe for homemade Peanut Butter is so simple to do.
Ingredients
3 cups organic unsalted, dry roasted peanuts
salt, optional and to taste (you may want to use 1/4 to 1/2 teaspoon if you like salted)
Directions
Makes 1 1/2 to 2 cups
Put the peanuts into a a food processor bowl.
Turn the processser on high. Scrape the bowl sides as needed to break up the large peanut ball until the mixture becomes smooth and creamy, 5 - 10 minutes.
You will need to keep processing the peanut dough ball until it breaksdown. You want to be sure it is as smooth as you desire.
Add the salt to taste. Scrape the peanut butter out of the bown with a spatula and store in an airtight contair in the refrigerator.