Honey Glazed Wings Recipe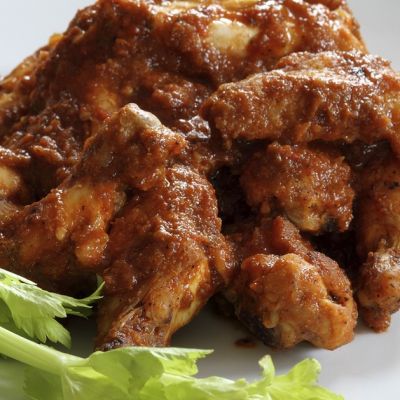 This recipe for honey glazed wings tastes so good they will fly right off the plate.
Ingredients
18 chicken wings
salt
pepper
2 Tablespoons grapeseed oil
1/2 cup Braggs or soy sauce
2 Tablespoons ketchup
1 cup honey
1 garlic clove, minced
Serves 4-5
Directions
Preheat oven to 375°F.
Grease a 9 by 13-inch pan and set aside.
Combine oil, soy sauce, ketchup, honey, garlic, salt and pepper in a bowl and mix well.
Pour the sauce mixture over the wings.
Bake for 30 minutes, flip wings over and bake for another 30 minutes.