Lemon Dill Salmon Recipe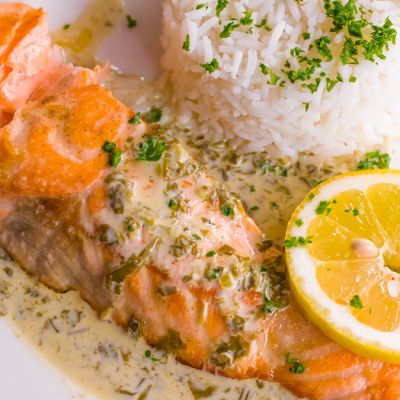 A simple salmon dish that is easy to prepare and the family will love.
Ingredients
4 x 6-ounce salmon fillets
4 tablespoons lemon juice
2 tablespoons vegetable oil
1 tablespoons lemon zest
2 teaspoons dried dill
2 cloves garlic, minced
Directions
Combine lemon juice, zest, oil, dill and garlic in a large resealable bag.
Add salmon and turn to coat. Refrigerate for 2 hours.
Preheat grill. Remove salmon from bag and place on hot grill.
Brush salmon with marinade from the ziptop bag. Grill salmon for about 4 to 5 minutes per side.
Remove when done.
Salmon should be light in color and flake easily through the thickest part.