Lemon Jello Candies Recipe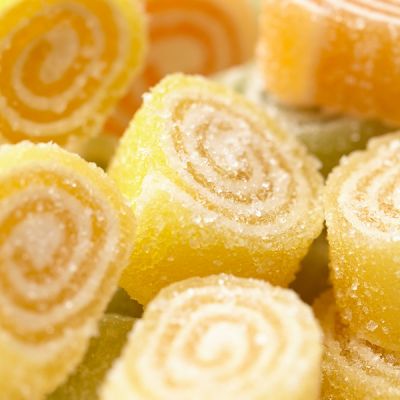 Lemon jello candies are easy to make with just 3 inexpensive ingredients. Sure they are not the healthiest of all the treats, but the key to life is everything in moderation and not to fill guilty when you indulge in a childhood treat from time to time.
Ingredients
1 (3 oz.) package lemon jello
1/2 cup water
1 1/2 cups miniature marshmallows
Directions
Lightly grease a 9 inch square pan with cooking spray, making sure that it is evenly coated.
In a microwave safe bowl whisk together jello powder and water and microwave for 60 seconds. Whisk again to make powder is dissolved.
Add marshmallows and microwave for another 20 - 40 seconds, they should be just starting to puff up. Do not over cook them past this point. Whisk again till marshmallows have dissolved and pour into prepared pan. Place in refrigerator and chill for 45 minutes.
Once chilled there should be a distinct layer of marshmallow. Gently lift one side and take the whole sheet out of pan. Tightly roll up and cut into desired pieces. Roll in some sugar, and refrigerate until ready to serve.