Lemon Poppy Seed Loaf Recipe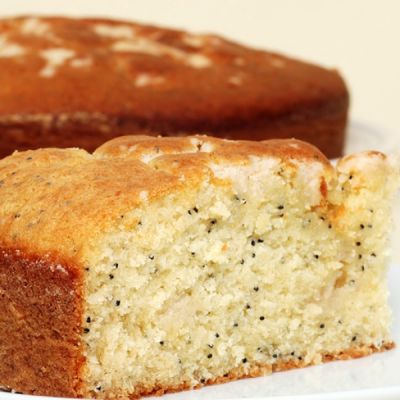 A Very yummy recipe for lemon poppy seed loaf. Delicious enjoyed with an afternoon tea.
Ingredients
1/4 cup butter, softened
3/4 cup sugar
1/2 cup vegetable oil
2 eggs
1/2 cup plain Greek yogurt
1 tbsp lemon zest
1 2/3 cups flour
2 tsp baking powder
1/2 tsp salt
3 tbsp poppy seeds
Directions
preheated ovwn to 350 degrees f. Grease a loaf pan.
Creaming the butter and the sugar in the large mixing bowl of my stand mixer. Add the oil, eggs, yogurt, and lemon zest and beat well until smooth.
In a separate mixing bowl, whisk together the flour, baking powder, salt, and poppy seeds. Add the dry mixture gradually to the wet mixture and beat well until smooth.
Pour the batter into a greased loaf pan and bake 55 to 60 minutesuntil a toothpick inserted in the centre came out clean .