Lemon Squares Recipe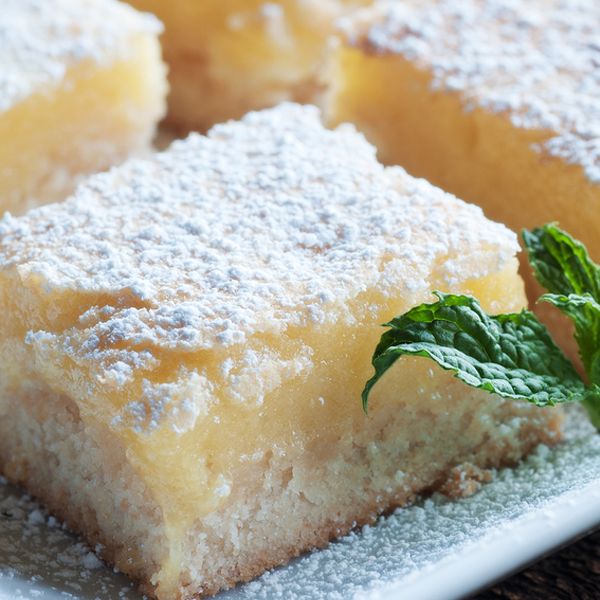 Light refreshing lemon squares
Ingredients
6 tablespoons butter
1 2/3 cups sugar
2 eggs, beaten
1 1/2 cups all-purpose flour
1 1/2 teaspoons baking powder
1/4 teaspoon salt
1/2 cup milk
1 teaspoon vanilla
1/3 cup lemon juice
2/3 cup sugar
Directions
1 Preheat oven to 350F.
2 Cream butter and sugar.
3 Stir in eggs.
4 Stir in vanilla.
5 Combine flour, baking powder, and salt.
6 Stir into creamed mixture.
7 Stir in the milk until well combined.
8 Pour into a greased and floured 13"X 9"X 2" pan.
9 Bake at 350F. for 25 minutes.
10 Combine lemon juice and sugar. Spoon over hot cake.
11 Bake at 350F. for 5 minutes.
12 Cut while still warm into squares.