Lemon Tarts Recipe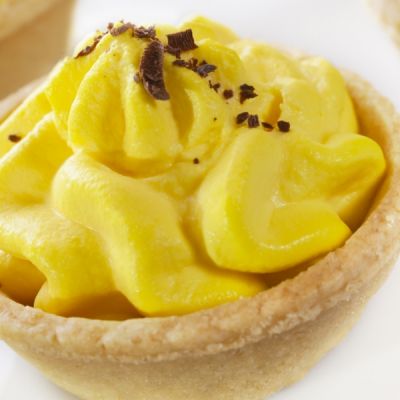 A Delicious recipe for tangy lemon tarts. These tarts are a great not too sweet dessert.
Ingredients
Pastry
1 3/4 cups plain flour
1/4 cup icing sugar
1/2 cup cold butter, cubed
1 egg, lightly beaten
filling
4 eggs, beaten
1 cup caster sugar
½ cup lemon juice
1/2 cup butter, cubed
Directions
Preheat oven 350 degrees F and grease tart tins.
To make the pastry, place the flour and icing sugar into the bowl of a food processor and add butter. Process in short bursts until the mixture has a fine crumb consistency. Add the egg and process again in short bursts until the mixture just starts to come together.
Turn dough out onto a work surface and bring dough together to form a thick disc; wrap in cling wrap and refrigerate for 15 minutes. Roll out the dough on a sheet of non-stick baking paper to about 3mm thick. Cut discs out to fit the tin and line with pastry.
Cover each pastry lined tart with non-stick baking paper, and fill with dry rice or pastry weights. bake for 15 minutes, remove weights and paper and bake a further 10-15 minutes or until light golden brown. Remove from oven and cool completely.
For the filling, place the eggs and sugar together in a bowl and whisk gently over a saucepan of simmering water until sugar dissolves. Stir in lemon juice and butter and whisk constantly for about 15 minutes, or until the mixture thickens. Do not allow the mixture to get too hot or boil.
Once the mixture has cooled, spoon or pipe into prepared tart cases.