Lemon Whipped Cream Graham Pie Recipe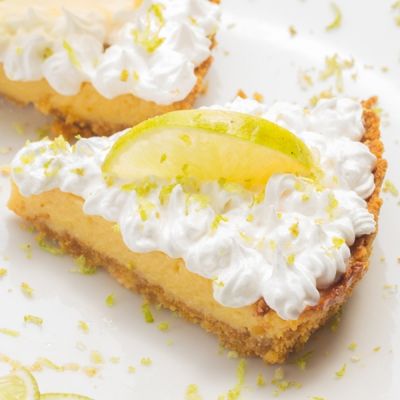 A Very tasty recipe for delicious lemon whipped cream graham pie
Ingredients
Crust
1 1/2 cups finely ground graham cracker crumbs
1/3 cup granulated sugar
6 tablespoons butter, melted
Filling
1 cup granulated sugar
2 Tablespoons all purpose flour
3 Tablespoons cornstarch
1/4 teaspoon salt
1 1/2 cups water
2 lemons, juiced and zested
2 Tablespoons butter
4 egg yolks, beaten
Topping
1 cup heavy cream
1/4 cup granulated sugar
1 teaspoon vanilla
Directions
Preheat oven to 350 degrees F. Grease a 8 or 9 inch pie plate.
To make the crust. Mix graham cracker crumbs, sugar, melted butter, until well blended . Press mixture into pie plate.
Bake for 10 minutes. Let cool.
To Make Lemon Filling. In a medium saucepan, whisk together sugar, flour, cornstarch, and salt. Stir in water, lemon juice and lemon zest.
Cook over medium-high heat, stirring frequently, until mixture comes to a boil. Stir in butter.
Place egg yolks in a small bowl and gradually whisk in 1/2 cup of hot sugar mixture. Whisk egg yolk mixture back into remaining sugar mixture.
Bring to a boil and continue to cook while stirring constantly until thick. Remove from heat.
Pour filling into baked pastry shell. Chill until cold and ready to serve
Using an electric mixer. Whip cream until almost stiff. Add sugar and vanilla; beat until cream holds stiff peaks.
Spread whipped cream on cooled pie just before serving.
Garnish with lemon slices.