Milk Chocolate Mousse Recipe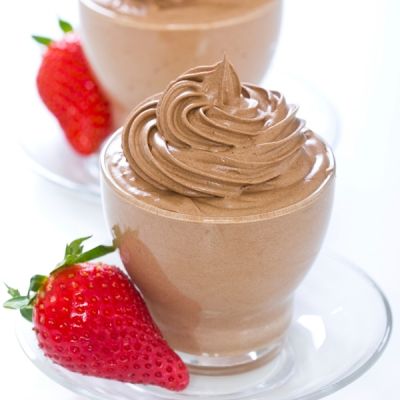 A Creamy and delicious recipe for chocolate mousse. Great served with fresh berries.
Ingredients
1/3 cup granulated sugar
4 large egg yolks
1 3/4 cups bittersweet or semisweet chocolate, melted
2 cups heavy cream
2 Tablespoons granulated sugar
Directions
Combine 1/3 cup sugar with the egg yolks in a double boiler , and whisk the mixture for 3 minutes, or until it is fluffy, smooth, and doubled in volume.
Beat the 2 Tablespoons sugar with the cream in a large chilled bowl for a few minutes, or until soft peaks form.
Using a rubber spatula, combine the melted chocolate with the yolk mixture.
Gently fold in the remaining whipped cream until incorporated.
Transfer the mousse to a decorative bowl, cover, and refrigerate until set, at least 2 hours.