Mocha Pudding Cake Recipe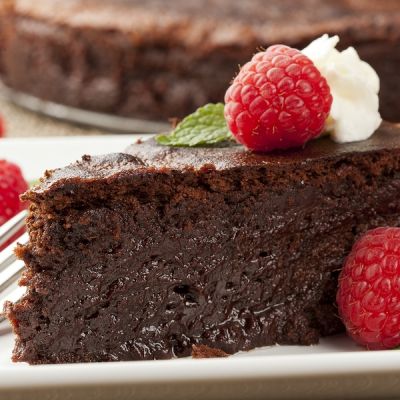 A Very yummy recipe for mocha pudding cake. Serve with whipped cream and raspberries.
Ingredients
3/4 cup all purpose flour
2/3 cup sugar
1/2 cup cocoa powder, divided
1 1/2 tsp baking powder
1/2 tsp salt
1/2 cup milk
3 tbsp vegetable oil
2/3 cup brown sugar
1 tsp vanilla extract
1 1/4 cups hot coffee
Directions
Preheat oven to 350F.
Combine flour, sugar, 1/4 cup cocoa powder, baking powder and salt in an 8 inch square baking pan and stir with a fork to combine. Add in milk and oil, and stir with the fork until batter is uniform and no patches of dry ingredients remain.
Sprinkle brown sugar and remaining 1/4 cup cocoa powder evenly over batter. Add vanilla to the hot coffee and pour over everything. Do not mix.
Pour into a deep 9 inch cake pan.
Bake for 30-35 minutes, until surface of the cake looks dry. The pudding will be bubbling around the edges. Allow to cool for about 10 minutes before serving.
Serve with whipped cream and berries, as desired.