Nachos And Guacamole Recipe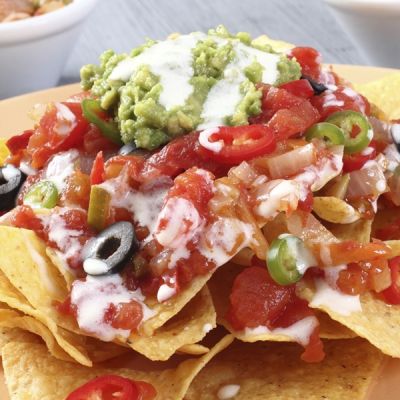 A Yummy nachos and guacamole recipe that is a family favorite snack.
Ingredients
1 bag nacho chips
1/2 cup salsa
1/4 cup pitted black olives
1-2 jalapeno peppers, sliced
1/4 cup sour cream
Guacamole
1 ripe avocado
1 teaspoon lemon juice
1/2 teaspoon onion powder
Directions
In a medium bowl, crush avocado with a fork until no large lumps remain, mix with lemon juice and onion powder.
Slice olives and peppers thinly.
Place nachos on a serving plate, top with salsa, olives, peppers and guacamole.
Drizzle sour cream over top.