Oh So Easy Croissant With Chocolate Dessert Recipe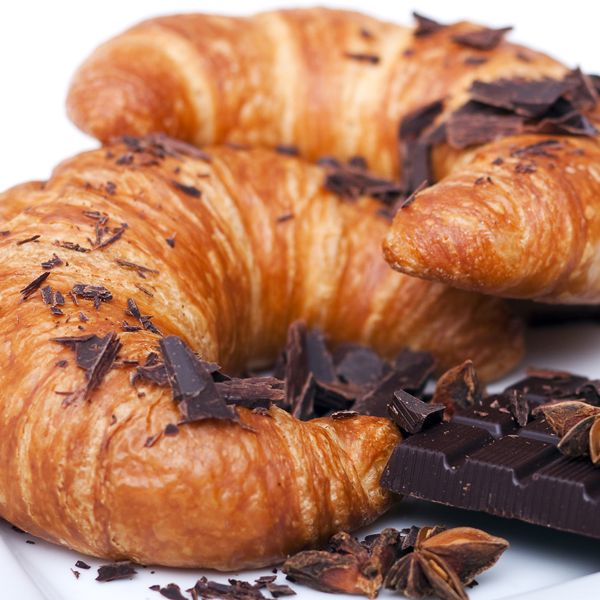 This Croissant and Chocolate recipe is an absolute delight as you can whip it up in minutes.
Ingredients
Croissants from the bakery (as many as you have people)
Chocolate bar - use a good quality chocolate bar for the best flavor.
Directions
Preheat the oven to 350 degree F.
Line a baking sheet with parchment paper
Slice each crossant in half lenthwise.
Grate a little of the chocolate onto each side of the croissant.
Put the crossants into the oven for 5 or so minutes, keep an eye on them. You just want to leave the there long enough to melt the chocolate and you dont want to burn the crossants.
Put the melted chocolate, heated croissants back together. Because of the butter in the pastry they get very hot, so be careful not to burn your fingers.
Delicious as is, or you could serve with some whipping cream.