Orange Cream Cake Recipe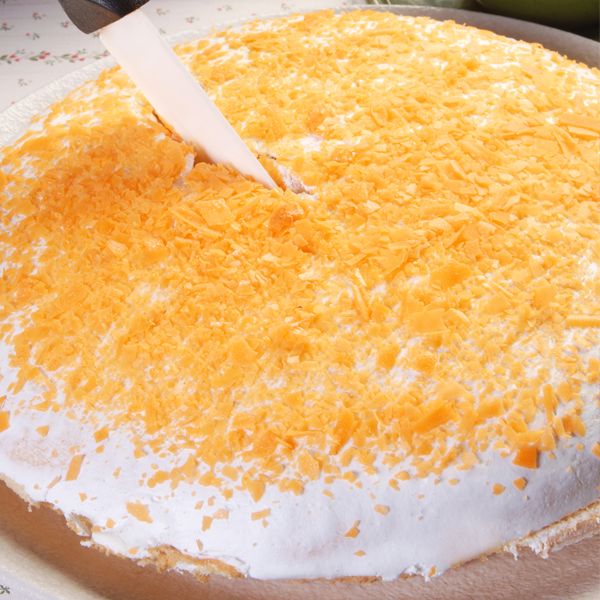 Yummy Orange cream cake recipe, this old fashioned tasting cake is a perfect not overly sweet dessert.
Ingredients
Cake
2 cups all-purpose flour
1 1/2 teaspoon baking powder
1/4 teaspoon salt
2 large eggs, at room temperature
1 cup sugar
1 cup buttermilk
1/2 teaspoon vanilla extract
Zest of one orange (just a little over 1 tablespoon)
1/4 cup butter, melted and cooled to room temperature
Frosting
4 oz. cream cheese, softened
4 tablespoons butter, at room temperature
2 tablespoons orange marmalade
1 tablespoon fresh orange juice
1/2 teaspoon vanilla extract
1/2 teaspoon orange extract
1 cup powdered sugar
Decoration (optional)
1/2 cup candied orange rind
Directions
Preheat the oven to 350 F. lightly oil a 9 inch round baking pan
Sift the flour, baking powder and salt in a small bowl. Set aside.
In a large bowl, add the sugar and eggs and whisk until combined. Add the orange zest, vanilla extract and buttermilk and whisk until combined. Add the cooled melted butter and whisk to combine. Add the flour and carefully whisk until just combined, being careful not to over-whisk.
Pour the batter into the pan, smooth the top with a rubber spatula, and bake for 30 minutes or until a toothpick inserted comes out clean.
Allow the cake to cool in the pan for 30 minutes before inverting it onto a wire rack and allowing it to cool completely.
To make the frosting: Combine the first 6 ingredients and beat with a mixer until combined and smooth. Add the powdered sugar and beat until combined and smooth.
To assemble, Spread the orange marmalade on the top of cake. Frost the cake with the cream cheese frosting. top with candied orange rind if using.