Oysters Rockefeller Recipe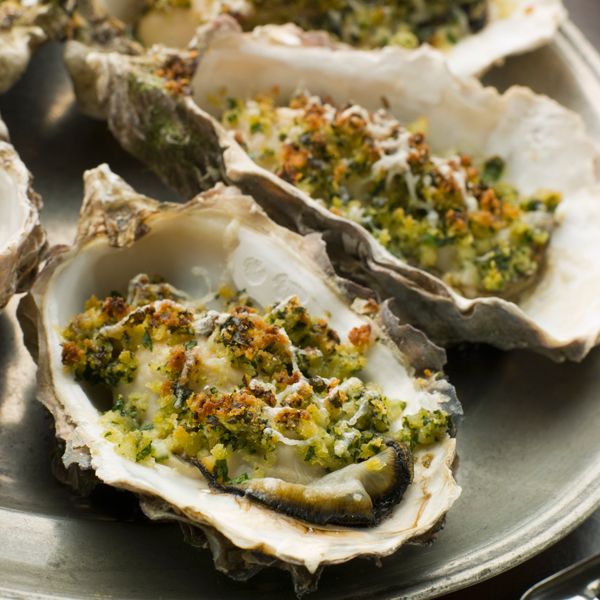 A Very tasty recipe for oysters Rockefeller, This dish is a great appetizer or snack.
Ingredients
2 dozen oysters, shucked
1/4 cup butter
2 cloves garlic, chopped
1/2 cup panko breadcrumbs
1 cup baby spinach, finely chopped
2 green onion, sliced
cayenne, salt and pepper to taste
2 tablespoons parsley, chopped
1/4 cup parmigiano reggiano (parmesan), grated
Directions
Preheat oven to 450 degrees F.
Shuck the oysters. keeping the oyster on the half shell. Place shells on a large baking sheet.
Melt the butter in a pan over medium heat, add the garlic, saute 1-2 minutes and mix the garlic butter into the breadcrumbs.
Add the spinach, green onion to the pan and cook until the spinach wilts.
Mix the parsley and parmesan in.
Place a heaping teaspoon of the mixture onto each oyster.
Bake until golden brown, about 10-15 minutes.