Peppermint Fudge Recipe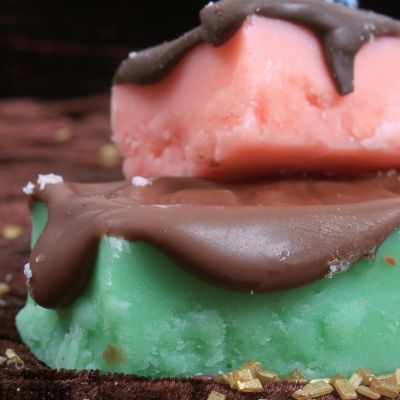 The easiest peppermint fudge recipe to satisfy your peppermint cravings.
Ingredients
2 (10 ounce) packages vanilla baking chips
1 (14 ounce) can sweetened condensed milk
1/2 teaspoon peppermint extract
1 dash red or green food coloring
optional: chocolate ganache on top
optional: 1-2 crushed candy canes
Directions
Line an 8 inch square baking pan with aluminum foil, and grease the foil.
Combine the vanilla chips and sweetened condensed milk in a saucepan over medium heat. Stir until almost melted, remove from heat and continue to stir until smooth. When chips are completely melted, stir in the peppermint extract, food coloring, and candy canes (optional).
Spread evenly in the bottom of the prepared pan. Chill for 2 hours, then cut into squares.
Optional: Coat the chilled fudge with ganache.